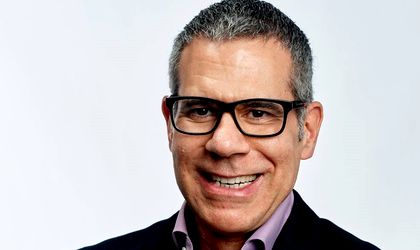 Today, the Romanian Diversity Chamber of Commerce and the ACCEPT Association will launch the Economic Case for LGBT+ Inclusion in Central and Eastern Europe study during the Open For Business Webinar starting at 11:00 AM. For this occasion, BR's Catalin Alistari sat down with Perry V. Zizzi, Managing Partner at Dentons Romania and President, Founder & Board Member of the Romanian Diversity Chamber of Commerce to find out more insights from the study.
Do you think that Romania has a problem with inclusion and diversity policies and why is that? Where does Romania stand amongst its peers European countries when it comes to the LGBT+ community?
One of the challenges in Romania – as in many countries in the region – is a reluctance of business leaders to engage on the topic of diversity and inclusion. Some say that it is not possible to put in place diversity and inclusion policies in Romania because the culture is conservative. Others say that there is no issue within their companies and that D&I is a solution in search of a problem.
The RDCC will hold this week a webinar on how D&I can actually work in Romania, because, yes, there are very successful D&I programs already up and running. And these are not only in Bucharest but in regional cities. Our founding member Accenture, for example, has an active LGBT+ group for employees all over Romania.
According to the Williams Institute's Global Acceptance Index ranking, Romania fell from 82nd to 95th place in the past decade. Covid has certainly not helped the situation, so we have a long way to go even to claw back to 82nd place.
What are the main reasons for the undevelopment in this area?
The Report finds that Romania loses as much as USD 4.4 billion per year due to marginalization of LGBT+ persons. This vast sum results from 27 aspects that the Report identifies. For example, LGBT+ citizens are more likely to emigrate to countries where they feel welcome and accepted, thus contributing to Romania's brain drain problem (which in recent years has been second only to Syria). Also, LGBT+ employees who don't feel included are less inclined to go the extra mile in contributing to the life and cultures of the companies where they work, even being less interested to work overtime. Another example is LGBT+ purchasing power. The Report estimates that the global LGBT+ community represents a USD 3.9 trillion economy, larger than the economy of Germany. Romanian businesses have a long a way to go to attract that pool of cash by marketing directly to LGBT+ persons, including foreigners who could feel welcome as tourists.
Do you have a number or a percentage of population affected by discrimination against the LGBT+ community in Romania?
The results of a study conducted in 2020 by the Fundamental Rights Agency (FRA) among over 3000 LGBT+ people showed that, of all European Union states, Romania is among the most hostile toward the LGBT+ community. In Romania, only 12% believe their national government effectively combats prejudice and intolerance against LGBT+ people, while a third of EU citizens believe this is the case in their respective countries.
Is there a link between GDP growth and discrimination against the LGBT+ community? Please explain.
The Report demonstrates, among other things, that LGBT+ discrimination leads to unequal health outcomes that reduce productivity, and that LGBT+ discrimination in the workplace leads to a wage gap. This hits GDP by up to 1.75% every year.  Another important aspect highlighted in the Report is that inclusive societies – those that are more open and tolerant – are better equipped to attract talent. Exclusion, or the perception of exclusion, may cause certain groups to opt out of markets with costs to both individuals and the economy. An analysis of a new World Bank-LinkedIn database shows that CEE-based workers are leaving to work in more open, inclusive societies.
What can be done quickly to overturn the situation?
Well, we recognize that improvement will take time, because it involves changing mindsets by demonstrating that D&I is not just a slogan or a box to tick. Companies need to be sold on the business opportunity presented by tapping into this often overlooked talent pool.
It is why companies that signed the Romanian Diversity Charter are now joining the RDCC as the next step in their D&I commitment.
Businesses interested in increasing their bottom lines by promoting diversity and inclusion should join the RDCC. Our members understand that diversity and inclusion are not only morally and legally proper but also an important component of growing their businesses. And they are eager to share best practices with companies that are only beginning their journeys on the road to diversity and inclusion.