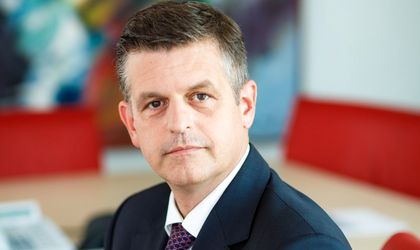 Jörg Menzer, Partner, Head of Central and Eastern Europe (CEE) offices, and coordinator of the international clients practice at Noerr, talks to Business Review about the pandemic's impact on foreign investors and legal service providers in Romania.
By Anda Sebesi
How hard has the COVID-19 crisis hit investors in Romania?
At the beginning of the pandemic, many projects, investments, and business expansions were halted or postponed. It was crucial for every business to understand the impact on its current activity and to build the mechanisms it needed to deal with the situation. And due to travel restrictions as well as the need to move employees into home offices and strengthen digital backbones, national and international investors started to look inward.
In the last few months, I've seen renewed interest in projects that had been put on hold, new projects, as well as opportunities arising from the crisis. Additionally, many companies have understood the opportunity provided by the crisis, whether it's that of acquiring other businesses or setting up new business models using the drivers of digital transformation.
What impact has the crisis had on legal service providers?
Most law firms, including Noerr, quickly switched to partial or full remote working models. This was quite easy to do for some – for example, Noerr moved 1,200 people online within 10 days – while others struggled more. The real impact of this is still to be understood, and it will end up shifting the way legal services are provided in the future. Furthermore, the way we interact with clients changed as Zoom and Teams meetings kicked in. Personal discussions sometimes went even deeper and were easier to handle, as consultants and clients looked beyond the professional relationship and also saw the "human" side of it. These developments that resulted from this crisis period were rather surprising, but they truly made these relationships more intense.
How have client needs changed over the past year based on your experience at Noerr?
First of all, we can say that legal consulting has not been negatively affected by the crisis – in fact, I could say the opposite has happened. We reacted very quickly, we established both a CEE and an international coronavirus centre to deal with the latest legal changes, and focused on the needs of our clients. The full-service structure of Noerr helped a lot here. Our clients needed a proactive approach during these times of constant change, which includes the legal environment. Uncertainty and unpredictability were suddenly key drivers for every business and our role was – and continues to be – to deal with this unprecedented situation in an agile way.
What lessons did you learn in the first year of the pandemic?
The only predictable thing is the unpredictable, so we must always be ready and willing to change. This is part of the Noerr culture and a driver of our 2025 strategy. Digitalization is definitely a must for mature companies. However, what we have learned is that digitalization can be used to bring more flexibility in interactions with clients. Businesses must not shy away from new models and be ready to switch gears if necessary. Building talent remains a major goal, as we always have to rely on each other and build team spirit as digital communication tools turn into business as usual.