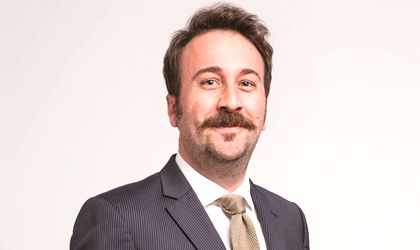 Gianluca Martora, the CEO of Winmarkt Group, the Romanian subsidiary of Immobiliare Grande Distribuzione (IGD), tells Business Review about how the company has been coping with the pandemic and discusses future trends in the retail sector.
By Anda Sebesi
What is Winmarkt's vision for 2021 considering the difficult situation we are all currently facing?
Even though 2020 was the most difficult year in the history of our Group, both in Romania and in Italy, Winmarkt and its group (IGD) are ready to grow again in 2021. In fact, our main drivers in 2021 are recovering lost occupancy rates, consolidating strategic tenants, finding new opportunities, new tenants, new clusters, and new use destinations. We are counting on a scenario of gradual economic recovery and increased consumption over the course of 2021.
How will the pandemic change shopping centres' business practices and what will be the top trends from this perspective?
In the future, we will need to live with e-commerce: our response was and will continue to be improving our shopping centres as places that provide experiences and services. The entire sector needs to understand that these changes must be embraced right now. Online shopping comes with the advantage of speed and convenience, while offline shopping provides a customer experience that cannot be totally replaced by online experiences. We will no longer view offline and online shopping as separate; they will come together as one. The convergence between offline and online retail will be supported by technological advances.
What can you tell us about the behaviour of local Winmarkt network consumers?
In the 13 medium size-cities where Winmarkt operates, the number of COVID-19 cases was not as high as it was in Bucharest, so customers reacted differently. When some of the restrictions were lifted, we recorded encouraging flows and satisfactory sales for most of our merchandise mix. We saw customers gradually returning to shopping centres, especially in periods with sales, even though numbers were not comparable to those recorded during the same periods of the previous year. However, people spent less time in shopping centres and they focused more on planned shopping than on impulse shopping. At the same time, the traffic reductions were within the limits of our estimates and expectations. We are clearly aware that the pandemic has brought deep changes to both shopping experiences and consumer habits, and we need to rethink the way we communicate with our customers. The significant operational limitations we experienced in 2020 provided us with a clear view of the fact that people appreciate being able to shop in a safe, highly-controlled environment, with a clear set of rules to be followed.
Can you make a comparison between downtown retail – Winmarkt – and uptown retail represented by big malls?
Big shopping malls are often located in large and medium-sized cities with a wider offer of commercial brands and a focus on food court and entertainment services. And as we all know, these were the retail structures that were most affected by restrictions, as they were among the most critical clusters. On the other hand, we have downtown or proximity retail – the Winmarkt network comprises 14 shopping centres and an office building offering a balanced tenant mix of international, national, and local brands. "We are downtown" has always been our concept. Our shopping centres cover medium to small surfaces that allow flexible management. We have a variey of non-food stores, and food courts have never been a priority for us, because of our format. At the moment, the Group is focused on the development of its portfolio, and the pandemic has not changed this target. Proximity retail, street trade, and downtown retail activities – including Winmarkt – were less affected by the decrease in customer traffic and restrictions, and I hope this will facilitate the recovery of the main economic indicators in the short to medium term.