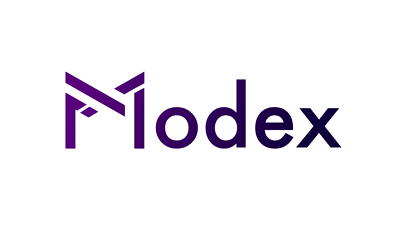 Modex – the world's first App Store for blockchain – invites blockchain developers to test its free blockchain development tools for writing smart contracts and increase their revenue by joining the Modex platform. Built as a marketplace for decentralized apps, Modex brings the advantages of blockchain technology into everyday use by connecting developers with potential customers, providing faster and easier access in order to implement smart contracts. Understanding the huge potential that blockchain technology holds and its power to change certain industries, Modex is constantly promoting blockchain on the educational level, as well as in the enterprise sector.
Advantages and bonuses for blockchain developers
Modex encourages developers and individuals who wish to learn blockchain to sign-up now on our platform and benefit – besides the full suite of blockchain development tools – from several advantages and bonuses. The writing of smart contracts is done in Solidity, on the Ethereum platform, and the developers can use multiple innovative tools created by Modex: Source Code Auditing, Source Code Repository, Blockchain IDE, Test Net, Block Explorer and others.
150 MODEX Tokens for those who sign-up using this link.
500 MODEX Tokens for those who fill-in and send a feedback report with relevant suggestions related to the tools that Modex offers to blockchain developers.
50 EUR for the first smart contract published on Modex Marketplace.
Up to 1,000 EUR monthly for beginners, max 40 working hours / month.
Solidity training at Modex Labs, free access for those who signed-up in the platform by using the link (limited seats available).
Free access to blockchain training once the Modex Academy launches, in the first part of 2019.
Technological link between developers and customers
The aim of Modex is to provide, on a global scale, a wide portfolio of apps that use the revolutionary blockchain technology, bringing together DApps developers and their business clients. Developers can sell their solutions through Modex Marketplace, while companies can buy them directly or require custom-built apps tailored to their business needs. 'The innovation behind blockchain technology lies in its versatility, which makes it suitable for various industries: healthcare, the voting system, database management, financial industry and many others. Blockchain technology has the edge when it comes to fast and transparent transactions, removing the need for middlemen', states Mihai Ivascu, CEO and Founder of Modex.
Alin Iftemi, Modex CTO: 'We've finished 2018 strong and we set off into 2019 at full throttle, with a clear development plan. Besides the launch of Modex Enterprise and Modex Academy, this year will bring new functionalities to our products. As until now, we will continue to focus on blockchain developers and their needs, so I'm inviting them to join our platform and discover, first-hand, the added value that Modex brings to the industry. We are looking forward to receiving their valuable feedback in order to continue to develop and offer, together, even better products.'
If you need assistance in order to register to the Modex platform, our technical team offers online support at support@modex.tech
On February 21-22, Business Review organises one of its flagship events of 2019, MindChain – the biggest Blockchain-focused event ever held in Romania.
Over two days, in Cluj-Napoca, dubbed Romania's Silicon Valley due to the unique mix of tech companies and strong student community, the event will explore the interaction between Blockchain and Artificial Intelligence (AI).
Blockchain and Artificial intelligence are the two major technologies that lead innovation and change in almost every industry, from automotive to healthcare. The growing use of Blockchain technology in financial services will include a healthy dose of AI as new, automated analytical techniques look for patterns in the "relationship data" about people, contracts and transactions.
Blockchain can accelerate AI adoption in the real world by expanding its community, involving more workforce and making datasets accessible not only for tech giants, but also for smaller business. Eventually the question pops up: what happens when they meet? What happens when they stop working off their own steam and instead join forces? Let's explore the benefits of the synergy between AI and blockchain.
With a 30-strong panel agenda featuring international speakers and key figures on the Blockchain scene, MindChain will bring forward the latest use cases for Blockchain and AI across a comprehensive mix of industries, such as retail, finance and banking, real estate, transportation, as well as emerging areas such as art, entertainment and media.
Through its architecture, MindChain is designed to attract a varied audience, from blockchain investors and professionals to startups, students and the general public interested to discover how these new technologies will shape everyday life.