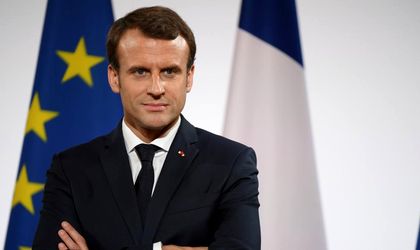 French President Emmanuel Macron held a speech at the International Agricultural Fair in Paris where he called for the introduction of blockchain technology into the supply chain in order for the agriculture industry to become more innovative, according to bitnewstoday.com.
Macron pointed to the competition coming from China, Russia and the US as the main driver of unity among European countries through the EU's Common Agricultural Policy. He talked about several strategies for the development of the EU's agricultural sectors, including the use of emerging technologies such as blockchain.
"Let's do this in Europe, the avant-garde of agricultural technology, by developing tools that will track every product from raw material production to packaging and processing. The innovation is there and is must be used in the agricultural world, it must be fully used because it is at the service of shared excellence and it will serve the consumer," Macron said, adding that the blockchain would ensure transparency in the production and distribution of goods and reduce growing consumer concern about the provenance and sustainability of products.