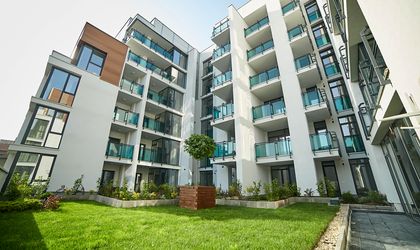 Developer Wallberg Properties, controlled by Valentin Morar, has delivered a new real estate project in the center of Arad.
The real estate project includes 107 apartments, with two, three, four rooms and penthouses, with prices starting from EUR 63.000 for a 2-room apartment of 75 sqm. The office component contains 1,200 sqm.
The project has required an investment of EUR 9 million. The company already sold 70 percent of the apartments.
Wallberg Properties has previously finalized Bourgeoise Residence, a small luxury project of 16 apartments, in Arad, and the company extended its business in Brasov, with Sunnyville Residence, which reached second phase. Up to now, the developer sold 60 percent of the units.
In the same time, the company will soon start developing 1,000 apartments in Timisoara.
Going forward, Morar aims to invest in a residential project in Bucharest.