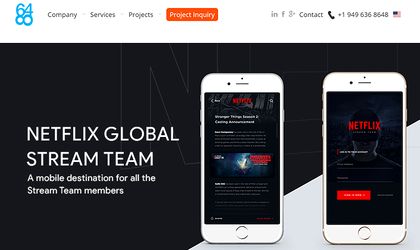 Romanian Tremend, the software engineering supplier for companies in 15 countries, has finalized the acquisition of US-established web and mobile company 648 Group.
Tremend already has customers in 14 US states and the acquisition is an important step in the company's strategy to expand its presence in the US, among other regions like the UK and the Scandinavian countries.
"Together, we will continue to grow our US-based customer portfolio, by delivering enterprise solutions based on emerging technologies such as Artificial Intelligence, Machine Learning, Internet of Things, and Blockchain," said Marius Hanganu, managing partner of Tremend.
The founder of 648 Group is Val Balanescu, who will join Tremend as vice president, Business Development Americas.
With over 16 years in delivering premium web and mobile platforms, 648 Group has been developing projects for a wide range of industries, ranging from advertising, real-estate, automotive, tourism, publishing, banking, to manufacturing, aerospace, and retail.
648 Group has worked for brands such as the International Airport in Atlanta, Ford, Farmers Insurance, Samsung or Netflix, just to name a few. The company was founded in Aliso Viejo, CA.