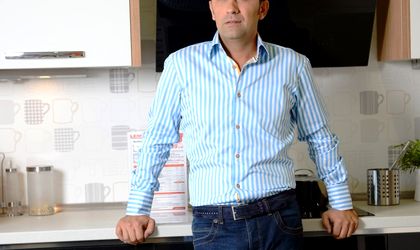 LEMS has opened the last week two new stores in Petrosani and Tecuci, of 2,300 sqm, following a cumulated investments of RON 2.3 million and has increased its turnover by 7 percent after the first nine months of the year to RON 230.4 million.
"In Petrosani, we invested RON 1 million in a showroom LEMS of 800 sqm, and in Tecuci we invested RON 1.3 million in a store of 1,500 sqm and we still have expansion plans. We want to reach all important cities in Romania where we are still not present,  " said Adrian Rizea, commercial director LEMS.
"This year we exceeded the stores opened in 2016. We opened 7 stores, with total investments of RON 6.2 million and we reached 75,000 sqm retail in Romania," added Rizea.
The LEMS stores network opened this year three stores: Satu Mare, Petrosani and Baia Mare. In Moldova he opened other two stores and in Muntenia 2 more stores, in Targoviste and Moreni.
"This year we registered a sales growth by 20 percent in installments in LEMS stores," concluded Rizea.
Starting 2005, the company LEMET develops the stores brand LEMS. The LEMET factory was set up in 1991. With over 75 showrooms with a total retail surface of approximately 75,000 sqm, LEMS is present in all the big cities in Romania.