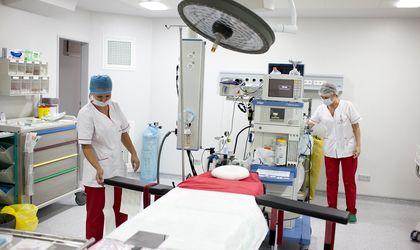 Healthcare unions have decided to end the collective work conflict and abandon their plan for a general strike on May 11, as a result of the meeting with government representatives on Tuesday, which ended in agreement.
The president of the Sanitas union, Leonard Barascu, listed seven important points that were agreed upon in the negotiations. He said that the legislation will change so as to reflect the union's demands starting this month.
Labour minister Lia Olguta Vasilescu said after the meeting that compensatory amounts will be given to all healthcare employees who lost part of their wages as a result of the recent changes in fiscal legislation, and that these amounts will cover all the losses.
According to estimations, there were around 7,000 employees whose incomes had decreased. The minister says that more than half of these were in just two hospital, blaming the hospital managers for applying the law in a subjective manner and saying that lawmakers will add a filter into the legislation in order to avoid similar situations in the future.
Vasilescu also promised that the government will make changes to the ways hazard pay is allocated in the healthcare system in the upcoming Salary law.