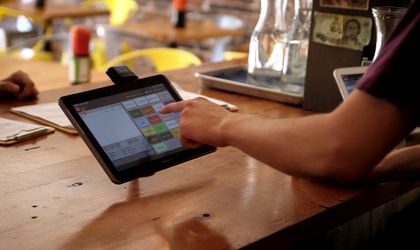 The Chamber of Deputies of the Romanian Parliament approved, today, the Government Ordinance that sets the deadlines for companies to acquire and implement electronic cash registers (1st of June for large and medium businesses, and 1st of August for small businesses).
These deadlines were set by the Government last year, and the Parliament decided not to change them. According to this implementation calendar, all old-generation cash registers need to be replaced until 1st of August.
However, certain categories are exempt from this obligation. These include the occasional trade with agricultural products from people's own production, the sale of newspapers and magazines through specialized distributors, public passenger transport based on tickets or subscriptions printed according to law, access tickets to shows, museums or exhibitions, libraries or botanical gardens.
New changes were made to the bill, such as the elimination of the mandatory presence of a fiscal authority representative in operations related to the electronic cash registries because of the lack of personnel.
In 2014, the Government announced and approved the bill that stated that companies will no longer be able to equip cash registers only with paper rolls for keeping track of transactions, but with an electronic journal connected to a central server of ANAF.
Romania is the only country in Europe that still uses cash registers with paper rolls.
How will it work?
The enrollment of electronic cash registers with the Registrar will take place in two phases: the pre- and post- operational stages of the electronic form of the National Registry of Electronic Cash Registers, created by ANAF, the National Fiscal Authority. First, each cash register will be identified and then all of them will be connected to the surveillance and monitoring system within the Registrar. All data collected will then be transmitted to ANAF.
The Registry will collect data about the location of the cash register (such as the address of the economic operator), its status (active, inactive, stolen, missing, destroyed, etc.), and history of transactions.
By the end of July, all companies are required to fill out an application form through which they will request the regional bureau of ANAF for a registration number for the electronic cash register. The number will be unique. The petition must be accompanied by the following documents:
       copy of the bill attesting to the buying of the cash register;
       copy of the report stating the sealing of the cash register and it fiscal memory;
       a declaration stating the place where the cash register will be installed.