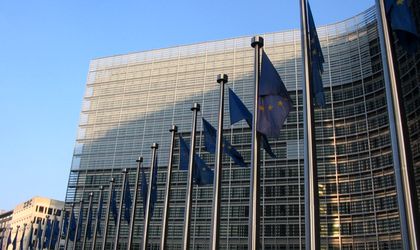 The Romanian economy will grow by 5.7 percent this year, mainly due to the expansion of the private consumption, while the overall economy of the European Union is set to grow by 2.3 percent, according to updated estimates included in the Autumn Economic Forecast of the European Commission, the executive arm of the EU.
For 2018, the EU estimates that Romania's economic growth will slow down to 4.4 percent and reach 4.1 percent in 2019.
"Private consumption is projected to decelerate in 2018, as inflation increasingly weighs on real disposable income, but is expected to continue acting as the main growth driver. Furthermore, investment is forecast to strengthen on the back of a pick-up in the implementation of projects financed by EU funds," said the EU experts.
Meanwhile, the general government deficit is forecast to reach 3 percent of GDP this year, 3.9 percent in 2018 and 4.1 percent in 2019.
On the evolution of wages, the EC states that growth trend will be maintained next year given approved increases in public wages.
"Moreover, the personal income tax (PIT) rate is set to be cut from 16 percent to 10 percent. These measures are to be partially compensated by an announced shift of social security contributions from the current 22.75 percent for employers and 16.5 percent for employees to 2 percent (so-called solidarity contribution) and 35 percent respectively," said the EC.
The government has passed on Wednesday a raft of fiscal changes despite street protests and criticism from trade unions. The liberal party said it would attempt to block the enforcement of the fiscal changes, while some leaders of trade unions said the Emergency Government Ordinance would be challenged at the Constitutional Court.