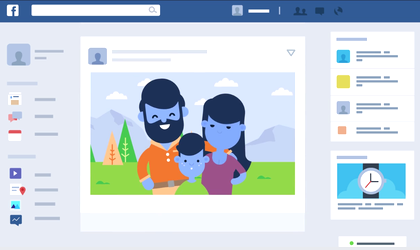 A series of Romanian bloggers, vloggers, journalists and other influencers alongside regular Facebook users said they had issues posting or sharing on Facebook content related to the street protests that took place on Sunday evening across the major cities.
Dragos Stanca, managing partner digital consultancy ThinkDigital, gathered on his Facebook page print screens from users who showed the messages they got from the social media behemoth. Among those hit by restrictions there were Facebook users posting live feeds from the protests and even those sharing media pieces about the marches. Some users weren't able to share events created on Facebook for the street protests.
The common notification from Facebook was that the post was under review to see if it breached the community standards. Other posts about the protests were suspected by Facebook of being spam.
Tens of thousands of Romanians marched in the main cities, asking the ruling coalition PSD-ALDE to drop controversial amendments to the judiciary. Around 20,000 took to the streets of Bucharest, also calling for the resignation of the center left government led by Mihai Tudose.
A Facebook spokesperson told BuzzFeed News in a statement that "a number of pages were temporarily blocked due to an error in our automated systems."
Some of the posts under review by Facebook.