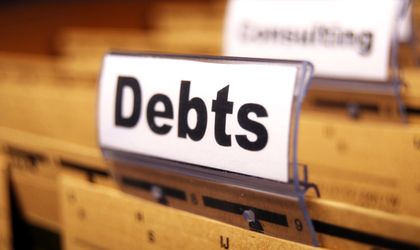 World debt held by both mature and emerging markets has hit a record high of USD 247,000 trillion in the first quarter of 2018, 11.1 percent year-on-year, a report by the Institute of International Finance, quoted by Reuters revealed.
According to the report, released by the global bank lobbying group, said the ratio of debt to gross domestic product of the above-mentioned nations, which include the group of seven industrialized nations and the majority of emerging market economies, increased to 318 percent.
According to the IIF, that is the first quarterly increase in the debt-to-GDP ratio since the third quarter of 2016.
"With global growth losing some momentum and becoming more divergent, and U.S. rates rising steadily, worries about credit risk are returning to the fore – including in many mature economies," the IIF said.
According to IIF Executive Managing Director Hung Tran, high debt levels in the non-financial sectors could be problematic although unlikely to develop into a full-blown crisis.
"Non-financial borrowers in the corporate sector, in the household sector, in the government sector having very high debt levels, will find it very costly and difficult to refinance and borrow more in order to sustain investment and consumption going forward. That is really causing growth to falter, so what I term headwinds to growth," Tran said.