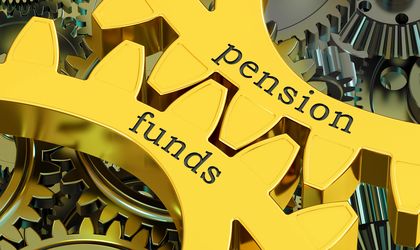 The total value of net assets registered as Pillar II on June 30, the private pension funds was RON 43.71 billion (EUR 9.38 billion), according to a report from the Financial Supervisory Authority (ASF). Pillar II assets recorded, in the first semester, an increase of 21.2 percent.
The annual growth rate was 21.2 percent in RON and 18.4 percent in EUR, and the increase compared to December 2017 was 9.9 percent in RON and 9the same in EUR.
In June 2018, contributions were made for 4.04 million people, accounting for 56.48 percent of the total number of participants in Pillar II. In the same month last year, contributions were made to 4.06 million people, accounting for 58.66 percent of participants and 84.05 percent of employees in the economy.
Between June 2017 and June 2018, the month in which contributions were paid to most people, 4.14 million, was November 2017, but the month with the highest representation among participants, of 59.44 percent, was August 2017, when the 4.13 million people reached a share of 85.07 percent of the employees in the economy.
The months in which contributions were paid for the lowest number of people, 4.02 million, are March and April, the first representing 56.51 percent of the participants (82.22 percent of employees), respectively 56.34 percent (81.91 percent).
Also, 7.15 million participants were registered in the privately managed pension scheme at the end of June 2018, an advance of 3.31 percent over the same period last year and 1.48 percent as compared to December 2017, but not all they continue to pay their contributions.
"Between June 2017 and June 2018, the monthly increase in the number of participants registered an upward trend until December 2017 (0.60 percent – the maximum), followed by a steady decline in May 2018 (0.11 percent, the minimum value), with a slight recovery in June this year (0.17 percent)," showed the report.