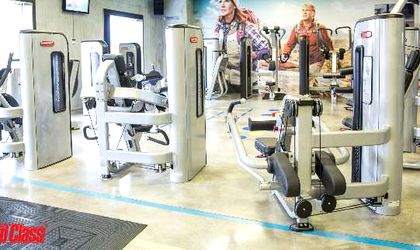 World Class Romania, a Swedish wellness provider, announced the opening of its 15th fitness centre within the Asmita Gardens residential complex.
The space, designed to open in September, is located near Tineretului area and is the result of an investment of over EUR 1 million. This is the 12th centre in Bucharest and the 15th in the country.
With a total area of ​​over 2,000 square meters World Class Asmita offers its clients a gym, a studio dedicated to group exercise and a cycling room. The centre also includes a spa with jacuzzi, sauna, massage services and a pool. The opening of World Class Asmita follows the takeover of the Sport Station 168 club, located in the residential complex Asmita Gardens.
"Our goal is to reach 1,500 members by the end of this year and we have every confidence that they will find here the ideal place to relax and train under the careful guidance of our team," said Mikael Fredholm, CEO of World Class Romania and Serbia.
The centre offers 50 courses taught by certified instructors on a weekly basis but also personal training, with professional trainers.
Access to the club is from Monday to Friday between 06:00 and 23:00 and on Saturdays and Sundays between the hours 08:00 and 21:00.
World Class Romania has 15 centres throughout the country and over 35,000 members. World Class is the exclusive partner of LES MILLS™ – the largest provider of fitness concepts in the world.
In the summer of 2015, World Class Romania launched a new concept of fitness and lifestyle club, called W, comprising aerobics classes, Yoga or Pilates, in an exclusive centre located near Charles de Gaulle, 20-22 Alexandrina Street in Bucharest.
Natalia Martian