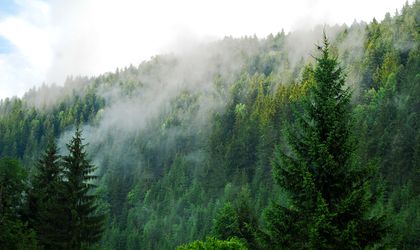 Ikea has bought 33,600 hectares of forest in Romania, from a Swedish private company, making it the largest forest owner in Romania, according to Mediafax news.
Ikea purchased the hectares of forest from a Swedish company, Greengold, led by former partners in Romania of the University of Harvard.
This is the first acquisition of its kind carried out by the Swedish company worldwide and makes the furniture and furnishings retailer into the largest owner of forests in Romania.
In January, Harvard University gave, after charges of corruption, some forests in Romania to Greengold Swedish group headed by partners and employees from Bucharest of the US University's investment division.
Purchased forest areas are in Prahova, Buzau, Vrancea, Botosani and Bihor. Romania is the first country where Ikea Group will coordinate its own activities of owned forest management, through a Romanian company, IRI Investments Ltd, part of the Ikea Group.
"Ikea Group decided to invest in forestry operations. This decision facilitates access to sustainably managed wood raw material (…). Investment in forests is a way to diversify our assets. With this acquisition, Romania became the first country in which Ikea Group will manage their forest operations and we intend to be an example of sustainable forest management," said Frederik de Jong, chairman of the board of IRI Investments SRL.
Ikea has not communicated the transaction price due to a confidentiality agreement signed with the former owner of the forest. For now, Ikea does not intend to purchase other forests in Romania, said de Jong.
Asked what volume of timber will be cut annually and its reforestation strategy, the Ikea representative stated that this type of data has not yet been established.
With this acquisition, the group holds in Romania – as a global permiere – both timber resources and a direct relationship with local manufacturing of furniture or finished products in stores.
According to Violeta Nenita, operations manager of South East Europe Purchasing, Ikea, the company cooperates with over 20 suppliers in Romania, mainly producing sofas, armchairs, tables, chairs, baby items and ceramic products.
"More than 14,000 people work for our suppliers in Romania, and the value of products purchased by Ikea Group in Romania rose to EUR 400 million per year. We have over 15 years of collaboration with our existing suppliers, during which most of them have registered increased sales and have significantly improved their production capacities," added Nenita.
Ikea Group's retail division is represented in Romania by a store opened in Bucharest in 2007, and the group recently bought land for a second store, also in Bucharest.
Natalia Martian