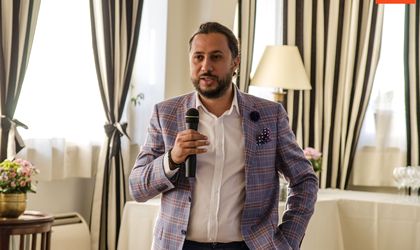 Christian Tour, a Romanian charter tour operator, decided to expand to markets in Central and Eastern Europe (CEE), announce company representatives.
After expanding to Greece, Spain, Turkey and Moldova, the tour operator decided to further widen their activity area to Hungary, Serbia and Poland. In 2014, the Turkey, Greece and Spain businesses brought Christian Tour a turnover of EUR 7.5 million.
The growing interest in travelling of residents in Central and Eastern Europe determines big tour operators to move towards these markets. Poland, Serbia, Hungary and the Czech Republic are among the main markets in the region that send tourists to Greece and Turkey in a growing number each year.
"Because we aim to strengthen the brand, we have decided to withdraw from other Romanian tourism brands focused on niches – Europa Travel and Bibi Touring. […] We will focus on developing domestic tourism (in Romania), but also on the corporate side of our brand. We strongly believe in brand unification, trusting the parent brand power that is unrivaled. On the short and medium term, we will redirect the bulk of investments in this area," Cristian Pandel, founder and major shareholder of Christian Tour.
The company registered a turnover of EUR 62 million in 2014, with 30 agencies across Romania and about 168 employees.
Natalia Martian