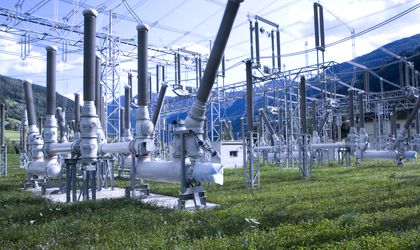 State-owne national electricity transmission company Transelectrica announced plans to invest RON 400 million, of which about RON 120 million will go towards new projects, Adrian Constantin Rusu, Executive Director of the company, said in a statement quoted by News.ro.
The Transelectrica management met on Tuesday with representatives of its contractors and suppliers to identify optimization measures for the investment and maintenance contracts. The purpose of the meeting was to identify measures to facilitate the acceleration of the company's investment and maintenance program.
"The main objective of Transelectrica is to effectively carry out the investments, which will translate into long-term sustainability and predictability for the company, shareholders and investors. It is strategic to develop an investment-oriented vision, to substantially improve the amount of investment, and make every effort in this direction, and these meetings are essential. Transelectrica has an investment plan worth over RON 400 million this year, of which about RON 120 million are for new projects. It is a very serious plan, and the electricity transport network needs investments and maintenance, and we focus our efforts on these activities, "said Adrian Constantin Rusu.
According to Rusu, alongside the current ongoing projects, the company plans other major ones at European level, high voltage lines for closing the 400 kV ring, refurbishment and modernization of stations.
"During the meeting, we discussed ways to solve the bottlenecks in the investment and maintenance projects and then implement them so that the processes are significantly improved," the company's representatives say.
Transelectrica manages, operates, maintains, upgrades and develops the transport network comprising 81 transformer power stations with a capacity of about 38,000 MVA and 8,834.4 km of overhead 110 / 220 kV, 400 kV and 750 kV, under the management of eight transmission branches.
Operated via the Ministry of Economy, it has a capitalization of RON 1.57 billion, it employs 2.200.