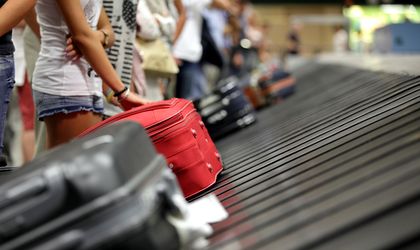 More than 73 percent of European passengers don't seek compensation for the loss, delay or deterioration of their baggage when they travel by plane, according to an EU-wide study conducted by AirHelp.
Globally, the total amount of money that remains unclaimed by those eligible for compensations is EUR 5 billion.
Of the European citizens who do apply for compensations, 66 percent of them obtain a positive response.
Legally, according to the Montreal Convention, if the airline is at fault, the passenger has the right to claim damages between USD 1,525 and 3,000.
In Europe, the baggage of 44 percent of passengers have been delayed, lost or deteriorated.
AirHelp's study shows that the three main reason why passengers fail to apply for compensation are: not knowing they have such rights (31 percent), not knowing which rights they have in relation with airline operators (26 percent), not bothering to carry out such a request (24 percent).
The conclusion is that passengers, at both the national and European level, are not familiar with the Montreal Convention and are not aware of their rights.
"Regardless of whether a passenger flies inside Romania or to one of the 120 countries that have signed the Montreal Convention, if they have problems with their baggage during the trip, they have the right to compensation," say AirHelp representatives.
In order to obtain the compensation, the passenger must report the loss or damage before leaving the airport.
If a baggage is worth more than EUR 960, the passenger has to notify the airline before checking in to become eligible for a larger compensation.
The study also found that passengers are dissatisfied with airlines, and 37 percent of them said that they are treated poorly by the companies. One in five passengers affected by the delay or cancellation of a trip is abandoned by the airline in the airport or doesn't receive enough information about the flight.
AirHelp is one of the largest companies specialised in claiming compensation. Since it was founded in 2013, the company has supported over 7 million passengers to obtain damages worth EUR 800 million. AirHelp has offices in Europe, Asia and North America, serving 30 countries, and over 500 employees worldwide.
Photo: dreamstime.com