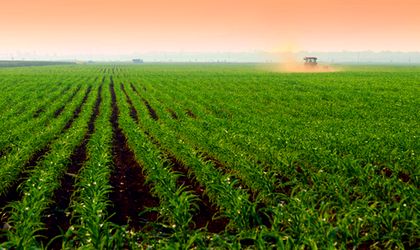 A Romanian producer has invented an organic fertilizer that comes in the form of effervescent tablets using BioChain technology, Agerpres reports.
Initially, the product that may revolutionize organic agriculture will target markets in Romania, Spain and Croatia. The tablet was created in collaboration with researchers in the UK, Croatia, Hungary and Lithuania.
The new product uses BioChain technology, which allows the presence of 4-6 active substances in a single tablet, and it dissolves completely in less than 60 seconds with no residues and there is no risk of damage from heat, as there is with most other materials in organic agriculture.
Another major advantage of the effervescent tablet is the efficiency of transporting it in the field and the significant reduction in warehousing space – a 1.2 kilogram container turns into a 250-gram tablet. Furthermore, the product's shelf life can increase from 3-6 months to 5-7 years.
BioChain technology has a preventive purpose, uses 100 percent organic fertilizers and protective products with plant- and animal-based raw materials, as well as bacteria and microorganisms found in nature, which are beneficial to plants and soil.
Norofert Organics, part of the Norofert group, a company with 100 percent Romanian capital, is the first Romanian producer of organic agricultural products and offers a complete range of phytosanitary and fertilizer products for organic agriculture. A large part of the company's activity relates to research and innovation.
According to the company, the new product range includes 14 new products: fertilizers, insecticides, fungicide, seed treatment, special granulated products and fertilizers.
"All these products are interconnected and form a kit that leads to spectacular results," the company states. "This means that every product has a very important role and offers the next product in the 'bio chain' the proper environment to obtain the best results."
Photo: dreamstime.com