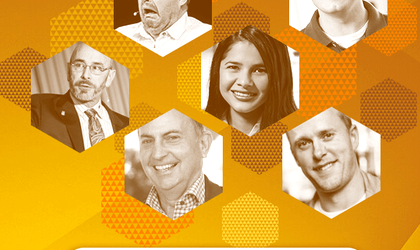 For 13 years, GPeC has been seen as the most important series of events related to e-Commerce and Online Marketing in Romania and Eastern Europe. The 2018 edition has started today and will last until May 31, in Bucharest.
The GPeC Competition – the best resource for online stores to sell more
Any online store that wants to increase its conversion rate and have a well-optimised website in terms of User Experience should enter the GPeC Competition.
Over 25 experts in e-Commerce and Online Marketing – members of the jury in the 2018 GPeC Competition – will audit the participant stores, taking into consideration over 200 essential criteria for an online business: usability, design, customer experience, GDPR, SEO, security, mobile, social media, legal, e-mail marketing, services quality and order fulfillment professionalism.
Each store audited in the Competition will receive its individual and confidential report after the evaluation. This way, stores will obtain a complete x-ray of their website, and find out exactly the aspects they need to improve, both on their mobile and desktop versions.
GDPR for online stores
Furthermore, online stores that enter the Competition will receive all the necessary resources, good practices and the steps they need to follow to comply with GDPR, which has entered into force on May 25.
Throughout the GPeC Competition, online stores will receive legal assistance for GDPR from Bogdan Manolea –  legal expert and co-founder of Trusted.ro.
GPeC Summit – Conference, Expo, MasterClasses, Workshops and Networking with over 800 participants.
GPeC Summit is the most important e-Commerce and Online Marketing event in Romania and Central and Eastern Europe and holds two editions every year.
Among the speakers confirmed at the conference are: Peep Laja (Founder & CEO ConversionXL); Jeff Bullas (no. 1 Content Marketing Influencer globally, according to Onalytica); Karl Gilis (Co-founder AG Consult); Aleyda Solis (Founder of Orainti & International SEO Consultant); Jim Sterne (Chairman Digital Analytics Association); Jeff Sauer (Founder Jeffalytics).
Over 800 unique participants – top management of the main companies in Romania and the region – are expected to attend the three days of the summit, offering an excellent networking opportunity.
Karl Gilis and Jeff Sauer will each offer a 6-hour MasterClass with premium content, applied examples, interactive exercises and live demos.