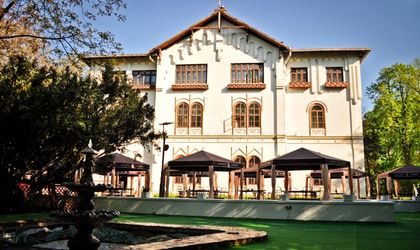 For the past 6 years, Domeniul Stirbey – Buftea has become the setting for Eastern Europe's alternative music scene, drawing in tourists from across the continent. This is where music lovers coalesce for the Summer Well Festival, an event now synonymous with an easy to reach laid back party atmosphere, only a 20-minute drive from downtown Bucharest.
Domeniul Stirbey, hosting the festival, is basically an old aristocratic domain doubling as both an impressive park and an area for events happening throughout the year. The mixture of old and new makes it the perfect place for a music gathering of this kind.
The Domain has been built in the second half of nineteenth century serving as place of sanctuary and retreat for the political and aristocratic elite of the time.
The alleys surrounding the century old palace make their way through the dense forest park, across the swan inhabited pound, right to the neo-gothic cathedral, the final resting place of one of Romania's last aristocratic families. A visit inside the castle, with its history filled rooms and antique furniture, takes you to time gone by, only to then descent to the nearby restaurant preserved in its original form.
The hustle and bustle of the music festival is in stark contrast with the serenity of the place. Yet, this particular blend of old and new is what makes this spot so appealing, so fresh, brimming with good vibes, and in very much tune with the music played on the nearby scene. Music and history are here the coins of the realm, where new age bands are playing in the shadow of the adjacent palace and hundred year old trees encroach on thousand watt speakers, where a picnic, a castle walk and music festival merge.
Contribution by Cristian Gherasim