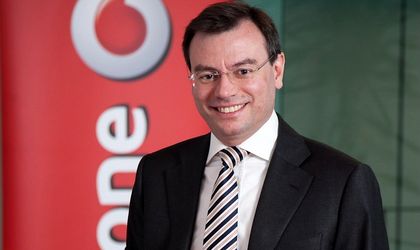 Telecom operator Vodafone Romania has announced it expanded its 4G network to nine other cities: Baia Mare, Botosani, Buzau, Braila, Oradea, Pitesti, Ploiesti, Sibiu and Tirgu Mures, effective by the end of July.
These cities already join the ten-city list which includes Bucharest, Arad, Bacau, Brasov, Cluj-Napoca, Constanta, Craiova, Iasi, Galati and Timisoara.
Vodafone is currently offering its users 4G speeds of up to 150 Mbps in 19 Romanian cities, covering the entire population.
"We will continue to gradually expand the 4G network so that, over the next two years, we will cover the entire population of the country.  The number of 4G terminals in our network has reached 160,000 and more and more customers of business services adopt 4G solutions to benefit from the superior and efficient experience brought by 4G technology," said Giovanni Chiarelli (in picture), CTO, Vodafone Romania.
For company customers, Vodafone Romania implemented a VPN solution for monitoring oil extraction wells, video monitoring for an important harbor, a security solution which includes video monitoring, with centralized data storage and access from smartphones and tablets.
For residential customers,Vodafone Romania included 4G services in the entire range of RED postpay offers at prices starting from EUR 19/month, VAT included.
Vodafone Romania had 8,185,680 mobile customers at March 31st, 2014.
Otilia Haraga