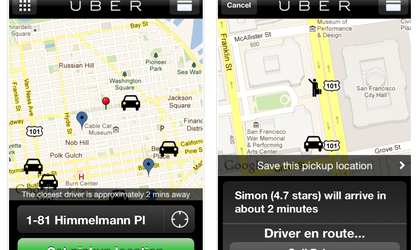 Uber, the American company behind the high successful smartphone application that connects passengers and drivers, is pondering an entrance on the Romanian market as part of an aggressive expansion plan for the region, Rob Khazzam, the manager in charge with international expansion, told ZF.
"As we speak we are not present with our service in Bucharest, but we are interested to expand our services and we are evaluating the current status of the Romanian market", according to Khazzam.
Asked for a launch date, the Uber manager declined from offering any details.
Uber is a ridesharing service headquartered in San Francisco, United States (U.S.), which operates in multiple international cities. The company uses a smartphone application to receive requests for trips, and then dispatches them to available drivers. Customers use the app to request rides and track their reserved vehicle's location.
As of August 29, 2014, the service was available in 45 countries and more than 200 cities worldwide,[4] and was valued at USD 18.2 billion.