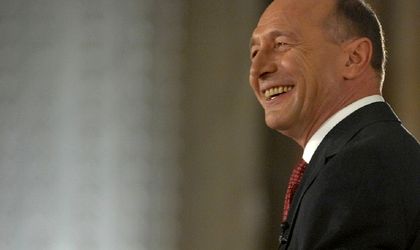 Romanian President Traian Basescu said on Monday, during a talk-show at public broadcaster TVR that royalties paid by oil & gas producer Petrom will be renegotiated, in line with those in oil rich states of the Middle East, where there are only National Oil Companies (NOC).
Romania agreed to maintain oil royalties in Petrom unchanged for 10 years following the privatization closed in 2004.
"Already the Competition Council has fined oil companies with EUR 300 million. In the rest, you can only read the contract signed during the Nastase cabinet and implement it," said Traian Basescu. "What I expect, and I think it's the right time, is the year 2014, when royalties will be up for renegotiations and Petrom will see that Royalties in Romania will not be lower than Arab states," added the president.
Royalties range between 3.5 percent and 13.5 percent in Romania depending on the resource deposit.
Petrom paid 7.5 percent in royalties last year, according to Lucian Bode, minister of Economy. This represents RON 877.5 million of Petrom's total production in oil&gas which stood at RON 11.7 billion.
President Basescu wants to reform the royalties system in Romania so the sums could go into a special fund for Romania's development, similar to Norway or Arab States which have powerful Sovereign Wealth Funds (SWF).
Ovidiu Posirca