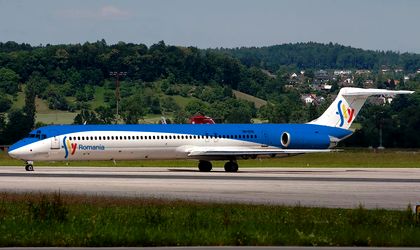 Romanian businessman Ovidiu Tender announced Tuesday his airline Ten Airways has ceased its collaboration with airline Fly Romania over unpaid debts amounting to EUR 400,000.
"Fly Romania is a privately owned company where I am not a shareholder. It is the property of Catalin Butu, former CEO at Ten, and our association with him damaged us both financially and in terms of image. Ten, wanting to assure its activities for an entire year, signed a contract with Fly to supply planes and aircraft personnel who in turn was left entirely in charge of commercial activity. As we witnessed things turning for the worse both for us and for clients, we set things in motion for an audit where we uncovered huge managerial deficiencies, followed by financial losses. Butu's relationship to his own company resulted in huge debts that Fly carries for Ten, valued at EUR 400,000", according to Ovidiu Tender, quoted by Mediafax.
The business man explained that the idea to fund the new airline belonged to Butu and the firm was started by hi mother.
"Catalin Butu is the sole shareholder. The deal was that we would become shareholders if things go well. At some point, after a month or two, we realized that Fly Romania owes us a great deal of money. That's when things started to change. We asked why is this money not coming in. I recommended that he quit Ten Airways because I cannot be held responsible for a parasite to draw money from Ten Airways. He left with the firm that operates Fly Romania which no longer shares its headquarters with us", according to Tender.
Ovidiu Tender believes the money needs to come from somewhere and if it's a fraud then he will sue his former employee and current owner of Fly Romania.