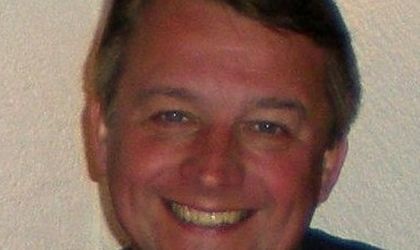 Advertorial
You teach Transnational Sales Force Management at CEU. What would you say: what are the most important elements of "sales" and why?
I usually split "sales" into five key components: channels, organization, management, processes and skills. I do this because it is important to break big concepts, like "sales" down into small parts that are easily understood. These components are all important.
Which of the components you mentioned is the most difficult to change? Why?
Without doubt, it is the "organization" part. Unfortunately, it is also a part that most of the time could use improvement. Organizational structures evolve over time and often get forgotten.
Organizational structures should help align and focus all those involved and, as a result, define the key roles that need to be filled. We can then find the best people internally to fill these roles or go outside if we need extra talent.
What is your advice then? How should one approach fixing organizational issues?
While addressing organizational issues upfront is theoretically the right way to go about it, in the real world it rarely works. I always suggest attacking issues within the other sales components (channel, management, processes, skills) first and attaching a piece or required organizational change to the proposed solutions.
What are the critical sales efficiency drivers and how do managers need to align them?
One of the most critical drivers is one that gets overlooked most often: sales capacity planning. We can all agree that training our sales people is good. They go through the sessions. They go back to their day jobs well trained, supposedly being able to deliver more. So we increase their objectives and tell them to do more "proactive sales". They try to deliver. But they lack the tools to use with their newly acquired skills. We conclude the training did not work. We send them back for another course. And the cycle starts again…
To turn this situation around, we need to remember that people need time to do things. If we want them to do more proactive selling then we need to give them time to do it. This is called sales capacity planning and it is the foundation on which everything else is built.
What do you consider the "latest" in best sales practices?
Managing by leading indicators. It simply means that I plan my activities that lead to my ultimate profit goal and manage those activities along the way. These activities, like the number of calls or number of meetings a sales person will have, are called leading indicators. They lead to results.
A surprisingly large number of companies still manage their sales forces based on revenue or profit targets. Profit and revenue are lagging indicators. They tell me if I arrived or not. By the time I receive them there is nothing I can do to change my results. They are lagging behind all my activities. Leading indicators do that, combined with "conversion efficiency ratios".
Tracking both leading indicators and conversion efficiency ratios is a powerful sales approach
You have been around many parts of the world. What advice would you give to foreign managers coming to Romania and to Romanians going abroad?
To foreigners coming to Romania: Be ready for a very fast changing environment. The Romanian market is still evolving. A lot of companies experiment with a lot of new ideas to get ahead.
To Romanians moving to more "mature" markets: Learn the discipline but don't lose your edge. Companies in mature markets have a lot of well designed processes, templates, discipline. These are a real boost to efficiency. If you combine this with your ability to work in fast changing environments like Romania, you will have a real advantage over your colleagues.
Business Review is organizing two full day seminars on global best practices in sales management with Sandy Vaci. More details on www.business-review.ro/events