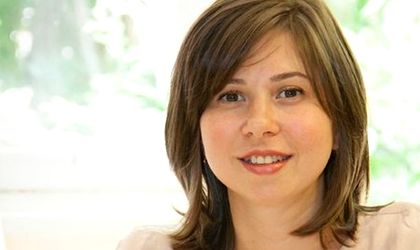 SMITE, an independent communication agency founded in 2009, posted a 30 percent higher turnover at the end of 2014, compared to the previous year, rising to EUR 500,000. The result represents a consolidation of business, seeing as the agency doubled its revenue to EUR 430,000 in 2013.
SMITE's development exceeds the market of average, which in the last two years generated a growth under 5 percent. The agency's growth is due to investments in human resources and the launch of new Social Media and Field Marketing components.
"2014 was a very important period for SMITE because we managed to consolidate our team, invest in development and maintain the direction we set in over 5 years ago. Furthermore, we managed to win 3 new clients, although New Business was not one of our priorities", according to Florin Maxim, Managing Partner SMITE.
In 2014, SMITE chose to focus on active clients and less on new business. The agency offered its portfolio of clients proposals and solutions to help them efficiently run communication campaigns. The team doubled compared to 2012, growing from 6 to 12 specialists.
"One of the best decisions we made last year and whose impact we could observe from the very first few days was opening up a position for Client Service Director. Claudia Maxim's 11 year experience in two of the biggest ad agencies in the world, Leo Burnett and Grafitti BBDO, helped us improve our work style, our projects and campaigns, but also brought an extra bit of energy and motivation for the team", Florin Maxim added.
For 2015, SMITE is targeting a 50 percent increase in turnover and adding 3 more people to the team. Likewise, the agency is going to invest in its events division, as well as in-store marketing and digital.
"We are aware that the 50 percent increase in turnover is an ambitious objective, but January already brought us 5 new clients, which is a first for us and a remarkable performance. Also, our development plan supports this objective: we will make the leap from one agency to a group of agencies. It is a project that's been in the plans since 2014 and we are looking to finalize it in the near future, by merging with two other communication agencies with complementary services", concluded Claudia Maxim, Client Service Director.