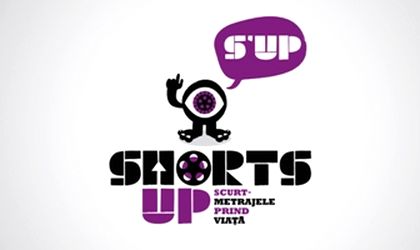 The first ShortsUP event of this year is bound to bring its already traditional short film lineup, as well as an unplugged live performance by rockers AB4, at the ShortsUP Hall of Fame event, on January 22, in Bucharest, at Sala Radio.
The Hall of Fame concept is at its first edition and aims to bring together renowned films and directors, which do not receive the promotion they probably deserve, due to the fact that they are in the short-film category. Local rock band will bring a live performance in the following line-up: Doru Trascau (voice and guitar), Enrico D'Angelosante (guitar), Antonio Bonansingo (bass) and Dorian Cazacu (drums). The four will be joined by a series of guests: Vlaicu Golcea (double bass and piano), Oana Maris (oboe), Daniel Ivascu (percution) and Stefan Barbu (violin).
Film, music and red carpet events will be the evening's highlights, amplified by Sala Radio's excellent acoustics. Tickets for the event are available on eventim.ro at the fee of RON 25. Tickets may also be purchased directly at the location in the event's evening, depending on availability, for the fee of RON 30. Sala Radio (The Radio Hall) is located on General Berthelot Street, 60-64.
Corina Dumitrescu