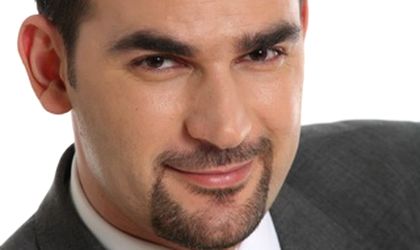 Three years after the official start of the crisis and four since the market practically froze (autumn-winter 2007), everything has changed for good. The world of Romanian real estate is different nowadays, leaving behind just a few market players who continue using the same strategy, methods and approach they had during 2006-2008.
The best way to understand the new environment we are living in is to study the second generation of residential developments in Romania. The first one was part of the market explosion in 2005-2008. It started as a project for Romanian clients, but very soon it turned out to be a game for foreigners only. Losing the connection with the needs of the Romanian middle class caused bankruptcy or financial blockage for many developers.
While the generations of residential developments around Europe typically last 10-15 years, in Romania we are entering the second one very quickly. Why? Because everything has had to be adjusted to the reality we are living in:
 The vast majority of people either cannot purchase an apartment or can only buy something with the state's help (Prima Casa).
 More than 90 percent of Romanians who buy a property simply buy "the one that they can afford".
 The majority of foreign speculators are gone and they are not expected to come back anytime soon. Even when they do, investments in expensive apartments will be their last priority, after thousands lost money in the previous years.
 The banks are not lending, or are doing so very carefully.
 Most of all, buyers demand services, quality, seriousness and respect. The times when you could just sit at a desk, set a price and "await people who come to give you their money" is history (thank God, if you ask me…).
In this environment, developers are the first to adjust. I know of more than 10-15 new residential developments, plus many more which are in the planning stage. All of them have some common characteristics. They:
 Are developed inside the city.
 Mainly contain apartments of one-three rooms, with surfaces that are 25-40 percent smaller than in the past.
 Are designed with the smallest possible communal spaces and balconies.
 Take advantage of lower construction costs and the 50-75 percent cheaper land.
 Try to create a project with the minimum possible maintenance costs.
 Are much smaller than in the recent past. Projects of 500-2,000 apartments are not expected to appear in the following two-three years, at least.
This new generation shows us the direction that the Romanian real estate market will take. Anyone who develops something else will have to be prepared to prove the added value, if they want to sell it for more than EUR 800-1,200 per sqm.
Developers have made the first step, along with architects and contractors. Now the ball is in the real estate consultants' court. They have to prove that they can also advance and match clients' demands. The era of easy money and "real estate agent = taxi driver" is fading out, making space for educated, serious, well trained and respectful professionals.
"Should I invest in an apartment?" lots of foreigners keep asking.
 Yes, if you need to cover your housing needs.
 Yes, if you have found an opportunity which combines location, quality and price.
 Yes, if you will be treated with respect, as you deserve.
 Yes, if you don't expect high returns and yields.
 No, if you choose a property with an unjustified price.
The world is changing, Romania and its real estate market as well. The new generation of residential developments that are more down to earth shows us the way.
Are we ready to adjust to the new expectations?
What is your opinion?
Ilias Papageorgiadis is the CEO of More Real Estate Services and initiator of the campaign Real Estate is Good