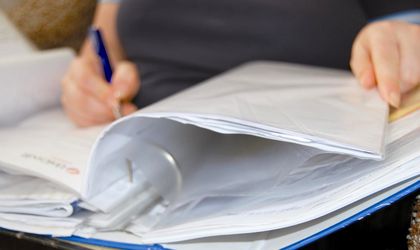 Some 23 percent of Romanian employees work 10-12 hours a day, 66 percent do overtime and 45 percent feel exhausted when they get home of work. However, 85 percent are satisfied with their schedule, 78 with their work volume and 59 percent with their salary. Furthermore, 82 percent say they are contented with their relations with their superiors. These are some of the findings of the Romanian Institute of Evaluation and Strategy, which carried out a poll on 2,089 respondents aged over 18, of whom 50 percent work in the private sector.
"The study shows us that more and more Romanians work overtime but their reactions and perceptions are still rather naïve, characteristic of a society where work culture is still primitively developed. In almost a third of workplaces, activity is not regulated in any way, and a huge percentage (85 percent) are satisfied with the schedule, while 59 percent are satisfied with the salary. Even though they think their job is demanding, only 15 percent are looking for a new one," said sociologist Vasile Dancu, manager of the IRES.
In the event of abuse in the workplace, 35 percent of the respondents told the researchers that they would submit a complaint to the management of the organization, while 23 percent said they would not do anything.
Otilia Haraga