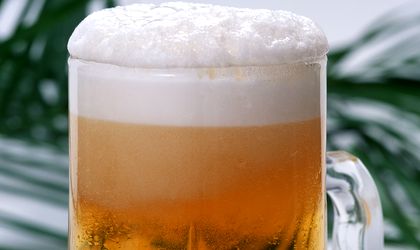 Romania ranks sixth in Europe in terms of beer consumption, but ranks last when it comes to exports, according to the recent Contribution Made by Beer to the European Economy report, quoted by zf.ro.
With a consumption of 90 liters per capita in 2012, Romania is 20% above the European average. However, while the European countries export, on average, 19 percent of the production, Romania delivers only 2 percent of its production to other countries.
The beer market in Romania went up by 7 percent in 2012, to some 18.2 million hectoliters, according to the Romanian Brewers Association. Government revnues obtained from the brewing industry also went up by 10% between 2010 and 2012, marking a significant increase.
BREWERS OF ROMANIA HAS A NEW PRESIDENT
The brewing sector is of major importance to the EU economy. In 2012, it was responsible for 2 million jobs. Most
of the employment was generated in the hospitality sector (1.4 million jobs). However, there were also significant
numbers employed by breweries (125,400 jobs), the retail sector (118,900 jobs) and the supply sectors (315,800
jobs), of which the bulk was attributable to agriculture.
In Romania, the brewing sector us responsible for 76700 jobs, according to the Earnst&Young report.