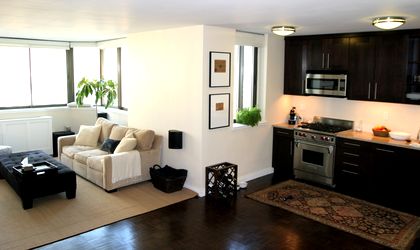 Residential property prices in Romania decreased by "only" 0.8 percent in 2012 y-o-y and are showing signs of stabilization, according to the Residential Property Index put together by Eurobank Property Services's (EPS) for the Romanian market.
"At the end of another year of coverage the annual EPS residential price index for Romania clearly delivers a message of price stabilization, with a national price reduction of only 0.8 percent for 2012, following reductions of about 5 percent for 2010 and 2011. The quarterly index suggests that national market prices fell by 2.2 percent in the last quarter of 2012, but this may be well attributed to the seasonal fluctuations around a stable trend," reads the report.
Downtown Bucharest reported the most important price recovery at 7 percent annual average price increase from 2011 to 2012, concluding the last quarter of the year with a 5.2 percent rise. Residential properties in the rest of Bucharest too reported price hikes albeit at a lower level – 0.8 percent annual index rise and 4.3 percent rise in the last quarter alone.
"Bucharest center appears to have established a consistent positive trend during the second half of 2011 and 2012, which has lately been picked up by the surrounding areas and other major cities of the country. Residential prices appear to continue the decreasing trend at the divisions' level, at a slower pace however, with an overall national average close to stability. Therefore, the completed annual indices of 2012 suggest stabilization of residential prices with a consistent pattern of leading the trend of growth by the large urban centers shown by the quarterly indices of the last term", reads the report.
Eurobank Property Services S.A. is a subsidiary of Eurobank group.
Simona Bazavan