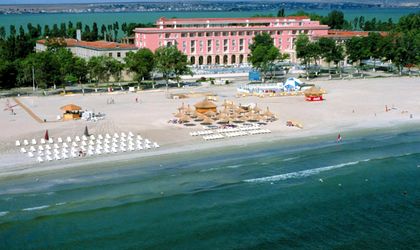 Over one million foreign tourists spent their holidays in Romania in July of this year, according to data from the National Statistics Institute INS. It is the highest number recorded month-to-month over the past six years. Compared to the same month of 2011, Romania welcomed 13 percent more foreign tourists and 12.5 percent more local tourists.
In the first half of 2012, the country saw 12.4 percent more foreign tourists coming in than in the similar period of 2011 and 12.7 percent more Romanian tourists vacationing in the country compared to the same period of 2011.
According to data from the Romanian Federation of Tourism Employers FPTR over 1.5 million Romanian tourists spent their holidays on the Romanian seaside, 15 percent more than in the previous year. They spend around EUR 270 million, according to the same source. They spent on average RON 180 – 200 per day for food and accommodation alone.