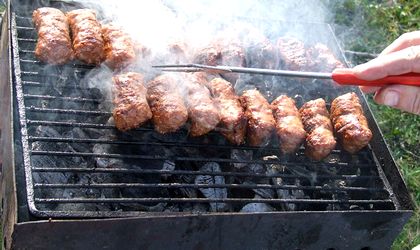 The Romanian government is planning to send to the European Commission a request formulated by the Romanian Meat Association asking for the inclusion of the mici recipe on the list of EU's traditional recipes. The request comes one month before a European directive bans the production of mici under its current recipe, starting June 1st, Mediafax reports.
According to the directive, the use of sodium carbonates and other food additives used thus far in the preparation of the Romanian mici is banned from the composition of processed meat products.
In a press release, the government announces plans to have the mici included alongside the burger and the Spanish chorizo on the list of traditional products exempt from this directive. "The Romanian authorities will take all necessary measures to prevent a mici ban on Romania's territory," shows the press release quoted by Mediafax.
The EU directive concerns only industrially produced mici. The Romanian Meat Association already requested the European Commission to introduce the current mici recipe on the list of traditional ones as to allow Romanian meat processors to continue to use additives that are about to be banned.