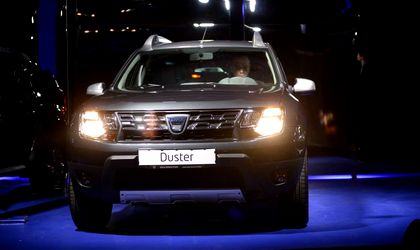 The increase in car production at both Dacia's plant in Mioveni and at Ford's plant in Craiova placed Romania on the top spot among the countries with the highest car production growth rate in 2013.
Romania produced 411.000 cars in 2013, up 21.7 percent on year. The growth rate helped Romania surpass countries such as Austria (20 percent increase) or China (14.8 percent) according to data provided by The International Organisation of Car Makers (OICA).
2013 was a record year for Dacia, with over 342,000 cars produced. It was also the first year when the Ford plant had a complete production line. It constructed 68,339 cars, up 123 percent on year and a record for the Craiova factory, writes zf.ro.
"Romania has the potential to keep growing in this industry because we are attractive from a geographical and financial point of view. Of course, we can't compare average salaries in Romania with the ones in western Europe but this is one of the reasons Romania has attracted foreign investments in last years, despite obstacles such as infrastructure", Bogand Belciu commented, from PwC Romania.