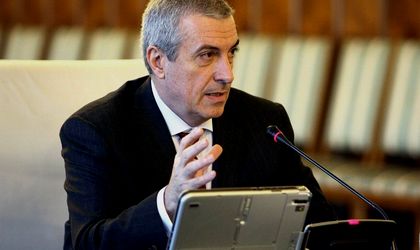 Calin Popescu Tariceanu announced on Friday that he intends to run for president and that he will fund a new liberal party. Tariceanu delivered the news in a letter for the liberals.
'I would've preferred to address this message as a participant at the PNL congress, as a delegate, as a candidate for the party's leadership", Tariceanu wrote.
He warned that the plans to merge PNL and PDL represent a "capital mistake".
"We will initiate immediately all the necessary procedures to form a new liberal party, including collecting signatures and commitments. We will be the ones to help perpetuate the flame of liberalism in Romania. Simultaneously, we will initiate the collection of signatures necessary to submit Calin Popescu Tariceanu as a candidate in the upcoming presidential elections", according to the letter.
Calin Popescu Tariceanu  served as the Prime Minister of Romania from 29 December 2004 to 22 December 2008. He was also president of the National Liberal Party (PNL) and the vice-president of the European Liberal Democrat and Reform Party (ELDR), two positions he assumed in 2004. He is currently the President of the Senate, second position in the Romanian state, being elected on 10 March 2014 after Crin Antonescu resigned.
Race for Cotroceni: When will Romanians vote for their new president?