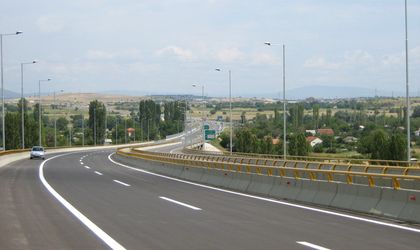 The Pitesti-Sibiu highway could be funded via the Sovereign Development and Investment Fund (FSDI), Minister of Economy Mihai Fifor announced after a meeting with French Ambassador to Romania Michele Ramis.
The planned major infrastructure project attracted the attention of major investors, such as Renault-Dacia, as it could significantly contribute to the development of the automotive sector in the country.
"The highway is a priority of our mandate and we are speeding up works on the draft law on special acquisitions in infrastructure, energy and defense. The highway is one of the projects eligible for funding via the Sovereign Development and Investment Fund" Fifor said.
He estimated that, after the public consultation phase and after it receives a validation by Eurostat, the FSDI project will be adopted by the Romanian government and will go to Parliament for debate at beginning September.
During the meeting with the French diplomat, Fifor dismissed the concerns of foreign companies regarding the measures included in the governing program of the Tudose executive, saying they are unfounded.
"I ask you to convey to the French business environment that no measure will be taken before solid impact assessment studies, as well as thorough public consultations with the unions are made," Minister of Economy Mihai Fifor said.
French companies are very interested in cooperating and participating in developing Romanian companies listed in the FSDI, Ramis said. During the meeting she highlighted the importance of several cooperation projects between the Romanian and French defense industries. "France commits to support the industrial collaborations that will involve production activities in Romania," the French diplomat said.
Minister Mihai Fifor referred to the cooperation between Airbus and IAR Ghimbav-Brasov for the production of H215 helicopters saying: "We want IAR to become the main contractor for any possible helicopter order the Romanian state will place for the outdated fleet. Even though it is not included in the sphere of competence of the Ministry of Economy, the collaboration with Airbus cannot be jeopardized, as at IAR the project refers to multirole helicopters and not to planes for transport of passengers," Fifor said.