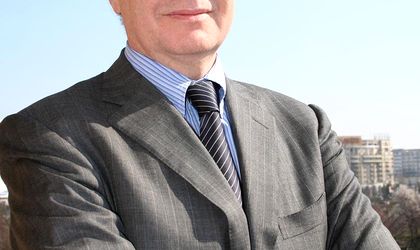 I accepted with pleasure the invitation to contribute an article to Business Review's ten-year anniversary issue. It is a good opportunity to reflect on how things have changed in these ten years and also to provide some personal observations. I will be selective in my review, referring to those things that most struck me when reading the IMF's records on Romania.
By Juan José Fernández-Ansola
Ten years ago, Romania was in the midst of a financial crisis. In the words of an IMF assessment: "A weakening [external] current account and deteriorating investor confidence, exacerbated by the Russian crisis, led to heavy reserve losses and mounting concerns of a default on privately held bonds. As a result of the ensuing currency crisis, real GDP fell by 12 percent from 1997 to 1999, inflation averaged 72 percent, and gross reserves fell by over US $1.0 billion. Largely on account of difficulties in raising public sector savings on a sustained basis, the current account deficit was very volatile."(1) So what has changed since then?
The first thing is the role and share of the private sector in economic activity. Ten years ago the private sector share was about 55 percent of GDP, which means that the public sector and publicly-owned banks and enterprises controlled about half of the economy. Today more than 70 percent of the economy is controlled by the private sector. There is no question that more needs to be done because in some key sectors – for example energy – the state remains overly involved. But in other sectors – such as banking – the state has allowed the private sector and foreign investment to flourish.
This is progress that has benefited all citizens and should be used as an example to be applied in the divestment of the state in other key sectors. Why? Because one of the main drags in this economy – and a proximate cause for the 1997-99 crisis – has been the quasi-fiscal losses of state-owned enterprises controlling key sectors of the economy. These losses have resulted from significant inefficiency, poor management, and lack of public accountability.
The second thing that struck me is foreign direct investment (FDI). Direct investment – including portfolio investment – amounted to USD 456 million in 1996 and USD 2 billion in 1997. At current exchange rates, just FDI amounted to over USD 13 billion in 2006 and over USD 10 billion in 2007. True, a significant share of this investment has fueled an increase in real estate prices that could be overdone. But it has also contributed new technologies, management know-how, and financing for the development of the Romanian economy.
A third positive development is inflation. Consumer price inflation reached a peak of 31 percent monthly in March 1997, which puts inflation today into perspective. We are all justifiably concerned about inflation picking up in 2007 and missed inflation targets. But monthly inflation was significantly below 1 percent in 2007. I do not want to make this a piece of propaganda for the NBR, but having brought inflation down to present levels in the past 10 years has represented an immense benefit to all citizens. Of course, the question is now how to ensure that inflation reductions are sustained, and this remains one of the main policy issues today.
And before ending, a relatively puzzling development: the external current account deficit. The current account deficit was USD 2.3 billion (6.75 percent of GDP) in 1997 and – at current exchange rates – reached nearly USD 25 billion  (14.5 percent of GDP) in 2007. I am not going to analyze the reasons here – FDI and other inflows have certainly played a role – just point to the dramatic scale of the change in ten years. I say puzzling because ten years ago a deficit of this size would have been unthinkable, and it gives food for thought to everybody interested in the sustainability of economic developments.
I will conclude with a personal observation. I started my work on Romania and Bulgaria in September of 2006. I was convinced that these countries represented all the possibilities of a "new" Europe. And they do, as we have seen in their tremendous development and potential. I wanted to open this article, however, taking you back to traumatic economic events in 1997-99. This is historical record, but also reminds readers that Romania is not immune to financial upheaval. I trust that the lessons from those upheavals are lessons well learnt.
(1) Romania: Ex Post Assessment of Longer-Term Program Engagement, IMF Country Report No. 04/113, April 2004.
[My God, it was all there.  I would love to get Mr. Ansola's updated comments now, substituting the Greek crisis of 2010 for the Russian crisis of 1998…]