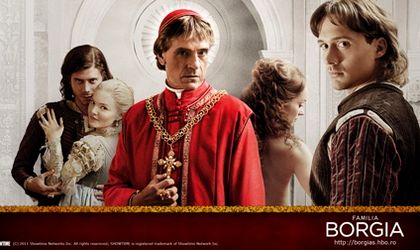 HBO Central Europe has picked up Showtime's original series The Borgias. The series is also available in Romania and to subscribers of the HBO Go and HBO on Demand services.
The Borgias is the saga of one of the most remarkable and legendary families in histories. It is set in 15th century Italy, at the height of the Renaissance, and chronicles the corrupt rise of the patriarch Rodrigo Borgia to papacy. He is played by Academy-award winning actor Jeremy Irons. The series was shot in the Korda Film Studios in Etyek, Hungary, 25 km away from Budapest.
More on the first series here.