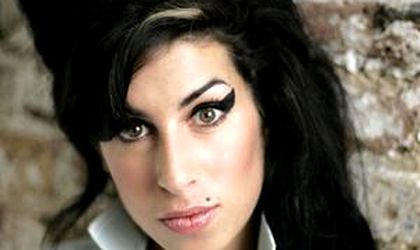 British singer Amy Winehouse was found dead at her apartment in London on Saturday and the causes of her death are not known, yet drugs are believed almost unanimously to be behind the singer's passing away. According to cnn.com quoting Scotland Yard officials, an autopsy to determine how singer Amy Winehouse died will take place this afternoon.
Winehouse was expected to perform in Romania on August 15, at the Iolanda Balas stadium. Later in June, however, the singer canceled her European tour, on account of a very poor performance in Serbia on June 18, which also appeared to have occurred after prior substance abuse.
The 27-year-old singer was known to have been on a constant battle with drug and alcohol addiction. This May she reportedly spent a week in London's Priory clinic, which offers treatment for psychiatric problems, drug and alcohol addiction.
She was currently promoting her 2007 album Back to Black, but was preparing another album, to be released post-mortem.
UPDATE: The autopsy did not determine the exact causes of the singer's death. A judicial investigation has been therefore started at St. Pancras Coroner's Court in London, with the next term being set for October 26. According to the the British police, the singer's death is considered "inexplicable", but not "suspicious". The exact time of death has also not been established.

The artist's will take place today, in accordance with Jewish tradition.
Corina Dumitrescu