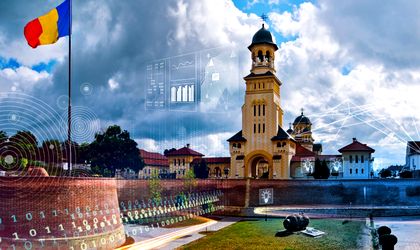 Orange has completed the first stage of implementation of smart technologies part of the Smart City Alba Iulia 2018 pilot project. A total of 14 technologic solutions were implemented in one year. 
According to a company release, currently, in Alba Iulia there are over 600 sensors that, together with the mobile telecom networks are creating a digital infrastructure for the city. The city has 4G and 4G+ internet networks Wi-fi and LoRaWAN provided by Orange Romania and secured via Business Internet Security. The Wi-fi network includes over 228 points of access to the Alba Carolina citadel as well as the city and 15 access points in public transport.
"In approximately one year of functioning of the Wi-fi hotspots placed in buses, nearly 8 percent of Alba Iulia's 60,000 inhabitants accessed the service, generating over 1 TB of data in sessions with an average duration of 30 minutes," Orange said in a statement.
Moreover, the IoT network, LoRaWAN, covers via six gateways the entire city and connects 150 sensors for lighting and water. This open infrastructure is based on an open data via which the applications developed by partner startups connect local authorities, the inhabitants, tourists as well as entrepreneurs in Alba Iulia. This way, the digital infrastructure of the city facilitates new opportunities as well as an optimisation of the local resources.
Moreover, the project enables Alba Iulia inhabitants to communicate easier with the authorities on topics of public interest via the Wi-fi platform. Up until now, nine polls were conducted among 4,300 users of the  public means of transport. The city also received sensors that monitor air quality, and are placed on the 15 buses that have Wi-fi hotspots. The solution offers both to authorities, and to citizens, information on the impact their day to day activities have on the environment.
On the other hand, the management solution of the public lighting enabled savings of between 50-70 percent on the electricity consumption. The water management system is currently being installed.
A study by the Alba Iulia city hall in collaboration with Siemens shows that the potential value of direct and indirect benefits generated by the smart technologies in Alba Iulia could go up to EUR 532 million over the next three decades.