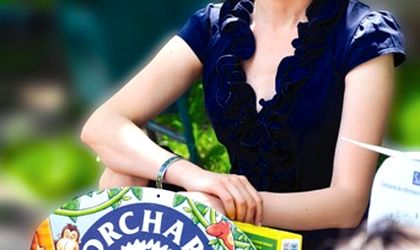 With extensive experience in the consultancy field, Ioana Bucin intends to extend the range of products and services provided by her online toy store www.magazinulpiticilor.ro and to reach an estimated turnover of about EUR 50,000 this year.
Anda Sebesi
Ioana Bucin, managing partner of online store www.magazinulpiticilor.ro, had worked in the consultancy field since the beginning of her career, with consultancy and market research for the software industry and IT services and project management consultancy for some of the largest companies in Romania being her bread and butter. "It was a very important period when I learned a lot of things about many markets and how to organize a business and optimize its processes. This gave me the opportunity to manage the two companies I own, which are active in toy commerce," says Bucin. She adds that one of her firms is exclusively in charge of www.magazinulpiticilor.ro – an online store specialized in toys and creative-educational games – while the other one distributes the same type of toys produced by some prominent international manufacturers.
The idea to set up the online store came in December 2008 and reached fruition in March 2009 when the distribution of toys began. Bucin seems to have hit upon an untapped market niche and had the courage to establish a start-up, with a relatively small investment. "Basically the idea came from the scarcity of educational-creative toys on the market at that time. As a parent I felt their absence even more keenly, especially when I compared the local offer with more developed markets. So I noticed the opportunity to set up a business," remembers the young entrepreneur. She adds that she chose to establish an online business because the internet is an emerging field in Romania and has a significant potential for growth in the future. "In fact the whole concept of our business is based on novelty and innovation – the toys we select and promote on the market are a premiere for Romania, as they are manufactured from ground-breaking materials and are of high quality," says the managing partner. edushape, Orchard Toys, John Adams &Toy Brokers and Learning Resources are among the website's main suppliers. Bucin adds that before her products go on sale in larger stores, chains and other online stores, they are tested for a period on her site and in some smaller specialized shops.
On the question of the toughest moment her business has faced, the young entrepreneur cites difficulties such as operational problems and strategic decisions. "Despite this I prefer to think about the positive moments such as obtaining the statute of exclusive distributor for Romania of edushape products or the introduction of the latest toy for the educational sector, Learning Resources."
If she started another business she would choose standard solutions, verified and optimized in many years of experience at a large number of international companies. "I am referring especially to the technical platform for an online shop and to logistics solutions and operations," adds the managing partner.
According to Bucin there are some big challenges in her industry, with toy commerce being relatively under-developed. "There are still less specialized chains and few independent stores, especially on the medium-high segment. As a distributor I would say it is a barrier rather than a challenge, but as an online store it is an advantage. In my opinion this is the reason why there are plenty of online toy and product shops for children," says Bucin. Another hurdle relates to the acquisition of toys and the lack of business-to-business fairs on the local market. "I think that the existence of at least one annual trade fair or a forum where all producers and distributors of products for kids could meet with both small and larger retailers would be a significant step in developing the industry," says the entrepreneur. She adds that her niche, educational-creative toys, is not yet as crowded as the rest of the market. "Generally there are few top international manufacturers and retailers, so there is plenty of space to conquer," says Bucin. In her opinion the high quality of products and services – guidance when choosing toys and games on www.magazinulpiticilor.ro and consultancy on the stages in children's personal development – are among the things that set her business apart from the crowd. "We have a psychologist with vast experience working with kids and also remarkable educators," says Bucin. The quick delivery (within maximum 48 hours nationwide) is another strong point for magazinulpiticilor.ro, she ventures.
As for future plans, the managing partner wants to develop her online store in terms of its range – especially in the creative and manual work domain and toys for 8- to 12-year-olds. "We also intend to roll out some new online services for our customers from September," says Bucin. In the distribution domain, her company has been working to extend its reach and develop the products it sells for almost a year. "We mean to introduce another new well known brand for the 2010 winter holiday season," concludes Bucin.