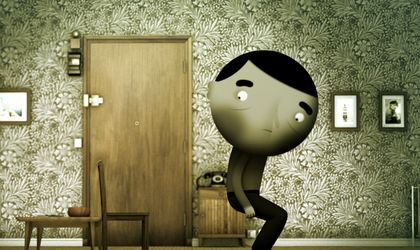 Metamorphoses, in reality or imagination will be brought to life the stage of the Bucharest National Opera through several short films (including one by Romanian director of the new wave, Corneliu Poromboiu), on Saturday, March 26, starting at 10 PM. A jazz band will contribute to the urban atmosphere, hip-hop and jazz performer Norzeatic's beats will accompany a film projection and actress  Madalina Ghitescu will interpret a monologue. 
The short comedy Seraglio, nominated for the Academy Awards, deals with the metamorphosis of an unlucky housewife. The two directors, of Seraglio, Colin Campbell and Gail Lerner, expressed their enthusiasm towards presenting a short movie at the National Opera, where they staged Oedipus in 1997, together with Andrei Serban.  
The movie Six Shooter, directed by Martin McDonagh, known for his feature film In Bruges, takes a humorous approach to a serious topic, death, regarded as a transformation, when confronted with the death of a loved one. The film was honored with an Academy Award in 2006 and received a nomination for BAFTA in 2005. 
One of the surprises of the ShortsUP evening will be a short movie by Corneliu Porumboiu, showcasing some of the changes that take place in a Romanian village. 
The films have English subtitles.
Tickets can be purchased in advance on eventim.ro for the price of RON 25 or on the day of the event, directly from the Bucharest National Opera for the price of RON 35. 
The tickets for ShortsUP Metamorphoses give access to the entire program of the event. For details check: www.shortsup.ro. ShortsUP is organized by Oricum and Feeder.ro 
Picture courtesy of ShortsUP.
Corina Dumitrescu