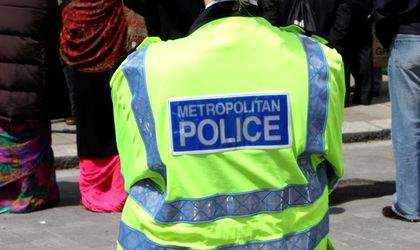 The London Metropolitan Police has drafted in a team of Romanian police officers to help deal with the pickpocketing epidemic spurred by the upcoming Olympic Games, the Daily Mail writes in an article published in its July 19 online edition.  According to the article, Eastern European gangs are descending to London 'intent on cashing in on unwitting tourists at London 2012.' Professional gangs coming from Romania, Lithuania and even South America, who operate across Europe, are heading towards Britain.
'The criminals boasted of their 'one-second' theft techniques which leave targets unaware that anything has happened until  it is too late. They can make GBP 4,000 a week taking wallets, smartphones and laptop bags. The goods are then shipped back to Romania and sold on the black market,' The Daily Mail writes.
The Romanian police officers will not have arrest powers but will patrol in the West End of London and Westminster during the Games.
Read the full article on the London Metropolitan Police's efforts for the Olympics here.
The Olympic Games will take place between July 27 and August 12. Romania's Olympics lot is made up of 104 athletes competing in 15 disciplines and 60 officials accompanying the sportsmen, as well as some reserve players for the canoeing and fencing disciplines. At the 2008 Beijing Olympics Games, Romania ranked 17 among participant countries with four gold medals, only one silver medal and three bronze medals.
Photo: London Met Police (http://content.met.police.uk/Home)