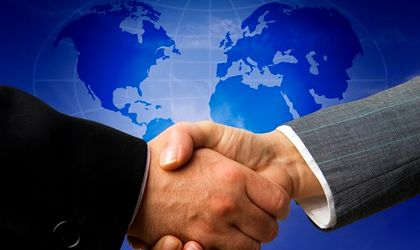 Software developer Lateral, Inc. with offices in California, Great Britain and Romania announced that it acquired Visualis, a digital design firm based in Cluj-Napoca.
The terms of the transaction have not been made public. "This is an acquisition of talent, that brings Lateral new forces and supports very ambitious targets," said Filip Chereches-Tosa, managing director Lateral.
As part of Visualis integration in Lateral, Maximiliam Marele, founder of Visualis, becomes head of user experience, while ce Stefan Balan takes over as creative director.
Visualis has worked for companies such as ca Accent Travel & Events, Vodafone, How To Web, Wong, FlairBuilder, Conectoo, HyperActive, Performance Technical Racing.
Lateral, Inc was founded in 2008 by Ciprian Morar and has a portfolio that includes Travelzoo, Fly.com, Virgin Holidays, LexisNexis, SportingBet, Black Tomato, VisualDNA, Healix Group.Before joining Lateral, Morar worked for Expedia Europe online travel company for 4 years.
Otilia Haraga