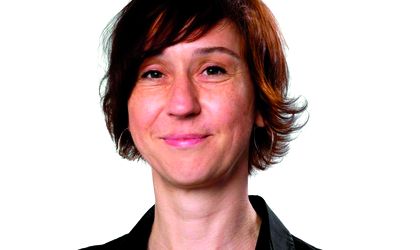 The burden of chronic disease is increasing everywhere. According to Eurobarometer data, in European Union countries, from 20 percent to over 40 percent of adults report a long-standing health problem. People with chronic conditions are more likely to use health services, in particular those with multiple health problems, which tend to be more common among older people.
by Ellen Nolte
About two thirds of people of pensionable age have at least two chronic conditions. This is expensive: it is estimated that chronic diseases such as diabetes represent 2 to 15 percent of healthcare expenditure in Europe.
This leaves healthcare systems struggling to cope. A key challenge is that healthcare systems have developed from a traditional model of acute, episodic care that focuses on individual diseases and is based on a relationship between an individual patient and a doctor. In contrast, the goal of chronic care is to minimize distressing symptoms; prolong life through secondary prevention; and enhance the overall quality of life. This requires moving to multi-professional, inter-sectoral delivery systems and for health systems to overcome existing fragmentation of services. A lack of coordination often leads to patients being left on their own to navigate through the maze of different providers and agencies.
In 2008 the Commonwealth Fund carried out a survey of people with complex healthcare needs in eight countries. About 40 percent of those interviewed reported that they had received inefficient care or that time was wasted — their time, in fact. Just over half also reported discharge gaps, for example, by being sent home from hospital without being given a written care plan or making arrangements for a follow-up visit. Involving patients in the management of their own condition is a core component of effective chronic care. The Commonwealth Fund survey found that only 40 to 60 percent of people with chronic health problems were involved in their own care by, for example, discussing goals or being given written plans or clear instructions on how to look for symptoms that indicate that they should see a health professional for follow up. What is needed is a model of care that involves working in partnership with the patient and other healthcare personnel, viewing patients as co-producers of care to optimize health outcomes.
Some European countries have taken up measures to respond to these challenges. Within the DISMEVAL project (Developing and validating DISease Management EVALuation methods for European healthcare systems), funded by the E.C., we looked at the various approaches taken by a range of EU countries, and three major themes emerged.
The first theme is around approaches aimed at strengthening care coordination through structured disease management. The content and scope of these programmes varies considerably however and there is a wide variation in the extent to which non-medical staff are involved in the delivery of care. For example, approaches in England, the Netherlands, Hungary and Italy make extensive use of nurses, whereas approaches in other countries do not.
The second theme centers around strengthening the role of nurses in care coordination and delivery. This is quite common in countries where there is a tradition of multidisciplinary team working such as in England, the Netherlands, Italy, Spain and, to a certain degree, Hungary. A number of countries, including Austria, France and Germany, are also introducing models that involve the delegation of certain medical tasks to nurses. However, this tends to be done under the supervision of a GP or a physician.
A third theme is attempts to overcome barriers between sectors in order to reduce the fragmentation of service delivery.
Our work has identified key elements for achieving high performing systems; these are not necessarily specific to chronic care but form important components for enhancing system performance everywhere. The first is the provision of adequate incentives within the system that actually get us where we want to get to. Second is an appropriately prepared workforce. Third is information technology. Fourth is the embedding of prevention in all stages. And the fifth element is the creation of systems that enable patients to self manage much more effectively.
To achieve higher-performing systems we need to find a balance between top down and bottom up approaches. […] We also need ongoing evaluation in order to know what works best in what circumstances.
Ellen Nolte directs the Health and Healthcare Research Policy programme at RAND Europe. Her main research is the field of health systems, including approaches to health system performance assessment, health system responses to chronic disease, international health system comparisons, and population health in the countries of Central and Eastern Europe. RAND Europe is a not-for-profit research organization that helps to improve policy and decision making through research and analysis.