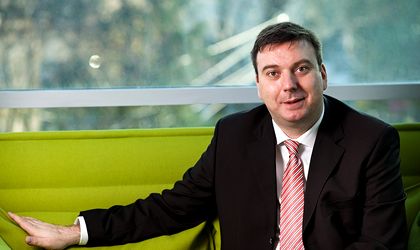 High service charges, faulty construction and lack of permits are some of the main issues office building owners are struggling with when selling or leasing their properties, said Tudor Popp, managing partner of the real estate consulting, planning and project management company Immpuls.
Most of the office blocks built in Romania during the boom period suffer from some form of deficiency, sometimes severe, which is one of factors responsible for the present lack of transactions involving office space, rather than lack of demand, he said. In Romania service charges cost tenants between EUR 4 and EUR 7 per sqm while in Germany the average is between EUR 2 and EUR 4 per sqm.   
"Office projects delivered during the boom period were meant for fast transactions rather than with the future in mind. Buyers, who were also interested in immediate revenues or in an accelerated portfolio expansion, had a similar attitude. Nowadays, however, we are seeing more caution when it comes to acquisitions or leasing, which is normal. This reveals the problems these buildings are facing, problems which no one wants to ignore any more," said Popp.
Banks, insurers and investors are forcing office building owners to invest in upgrading their buildings and remedying quality problems. As vacancy rates go up and new projects are delivered, demand to upgrade old ones will increase further.
Such projects are good business in the context of a flat real estate market. Immpuls managed to more than double its turnover in 2011 to a total of EUR 1.1 million and estimates it will close 2012 with about EUR 1 million. Upgrading projects generate some 90 percent of the company's turnover.
Such works cost owners on average between EUR 500,000 and EUR 1.5 million per project. The most frequent upgrades are related to air conditioning, lifts and making installations more efficient.
Some of the projects undertaken by the company in Romania include the Millennium Business Center in Bucharest owned by Aberdeen Immobilien. The company delivered emergency measures, technical expertise and refurbishment planning after the building suffered a fire in 2009. Popp said at present the owner is still struggling with legal matters related to the building's insurance but could start reconstruction works in 2013 after it obtained a building permit this May. Reconstruction could take between 14 and 16 months, he said.
Read more in next week's print edition.
Simona Bazavan