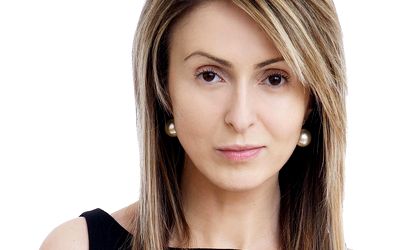 Gabriela Lungu has resigned from her roles as chief creative officer at Weber Shandwick EMEA, the Holmes Report announced today. The resignation comes less than two years since joining the global PR firm for a London position as executive vice president and EMEA consumer practice leader. Six months later she shifted to a chief creative officer role.
She joined Weber Shandwick after giving up her role as managing partner and creative director of Romanian PR firm The Practice.
According to the Holmes Report, she will continue with Weber Shandwick until the start of 2015.
Before founding The Practice, Lungu served as managing director of Ogilvy Public Relations Romania.
The top management of The Practice  is made up of Oana Bulexa and Monica Jitariuc as co- managing directors. Stefan Iordache, co-founding partner of The Practice & COO of Leo Burnett Group Romania, acquired Lungu's shares in the company and, as it was announced at the time, was in charge with supporting the new management team.