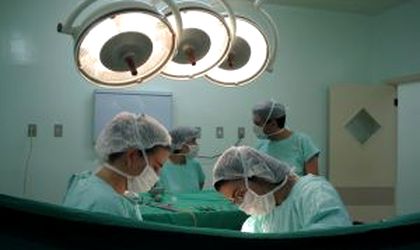 The exodus of Romanian medics to western European countries  is covered by James Fontanella-Khan in a feature article for the Financial Times online edition.
The author notes that in the UK the debate over EU migration rules has been dominated by predictions of a deluge of low-skilled workers from Romania and Bulgaria which could overwhelm Britain after restrictions keeping them out were lifted. While the "Romanian invasion"  has failed to materialize, the public health crisis caused by the doctors' exodus is an ongoing reality.
Telling statistics:
–  Over the past two years 30%  of resident doctors have left Romania, reducing the overall number of physicians from 20,000 in 2011 to 14,000 last year, according to official data.
– Since Romania joined the 28-member bloc five years ago about 14,000 doctors have quit Romania.
– 3% of medics and 5 to 10% of nurses leave Romania every year, according to a study conducted by the European Federation of Public Services, quoted by MEDIAFAX.
– 80% of medical graduates desire employment in a foreign country according to Zahal Levy, president of MediHelp International.
– Top beneficiaries of the exodus have been France (4.300), Germany (2.000) and Britain (4.500), according to Vasile Astărăstoae, head of the Romanian College of Physicians, quoted by ziare.com.
-EUR 3bn have been spent over the past decade on education for the physicians that have left the Romanian healthcare system.
Money is at the root of the problem. The net starting salary for a medic in Bucharest is  EUR 350 per month, while in UK and Germany physicians are paid up to  EUR 3.000 /month. Healthcare accounts for only 3,9% of the national GDP, as opposed to the European average of 9%. Within this context, authorities can do little to compete with western salaries.
"The UK should thank us rather than say that Romanians go to the UK only for their benefits," says Mariana Campeanu, Romania's labour minister.
Romania's physicians are lowest paid in EU
Laurentiu Marc of A-Team, which recruits Romanian doctors for hospitals in western Europe, says that money is not the only reason for the exodus.
"Working conditions are not very good here and if they (the doctors) want to develop professionally they have better chances to do so in London or Berlin."
Fontanella-Kahn grimly closes his article with a quote from Florin Chirculescu,  53-year-old thoracic surgeon working at Bucharest's university hospital:
"To be honest with you, if I were a little younger I would also leave at the drop of a hat. It's too late for me but unless something changes, once my generation dies there won't be many doctors left in this country."